We service and sell most brands. Call for your free estimate today.










We can design and install a custom system
for any size yard or greenhouse. We have
many options and types available. We can
integrate your well, spring, pond, utility
water, etc. for a source to keep your lawn
or garden area going even on the hottest
days or summers. Residential or
Commercial.


Well are one of few companies left with the
knowledge and willingness to service and
sell shallow and deep well hand pumps and
can integrate them with windmills if you
wish. We also serivce and sell centrifugal
pumps (jet pumps) upon request.
MPS can design a custom fountain for the
entrance of your house, business, or
community. We also have lighted models
available and can combine it with your
needs to have impact while increasing the
oxygen levels in your water to help with
algae and stagnation.



Made with MAGIX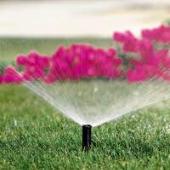 Our family continues to offer professional water services for TN homes and businesses since 1922